Making experiences better
We're 100% committed to delivering successful experiences for our customers as a company, as a delivery team, and as individuals. In fact, our definition of DevIQ's success is literally "our customers' success."
As we offload the complexity of great software development from our customers, so they can focus on their core business, we prioritize the success of everyone involved – including our customers, our employees, our partners, and the millions who use the products we engineer.
THE COMPANY WE KEEP
We've earned a long-standing reputation for creating great partnerships with our clients, doing what we say we'll do, and building a team that values trust, communication, integrity, teamwork, and a healthy work-life balance.
If you're looking for a custom-built, ready-to-roll product engineering partner that works as an extension of your team, you're in the right place.
WE'RE GROWING!
We love what we do, we're expanding our full-time team quickly, and we're looking for talented, innovative, and enthusiastic people to join us.  If you're talented, creative, and looking for a great place to develop your skills and career, we'd love to meet you!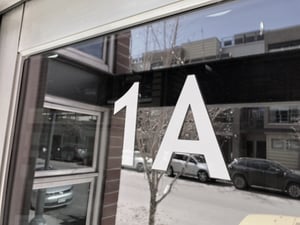 Our Values: The DevIQ Way
Appreciating People
We value and celebrate our clients, employees, partners, and product users.
Teamwork
We support each other toward individual and team success, every day.
Owning the Problem
We take responsibility for delivering solutions with integrity and excellence.
Embracing Growth
We believe growth enables more opportunity & value for our clients, employees, and partners.
Creating Value
We focus on making a positive impact in everything we do, as a company and as individuals.
DevIQ Leadership
In 2018, DVmobile (Shawn Davison) and Hatton Point Software (Denton Crofts) merged to form DevIQ. In 2020, we acquired Notion One (Eric Brown). Don Kasica, an industry veteran, joined as a partner in 2020. We knew our teams could innovate and deliver even better together, generating strategic ROI for our customers versus technical debt, and focusing on solution lifecycles versus project end dates.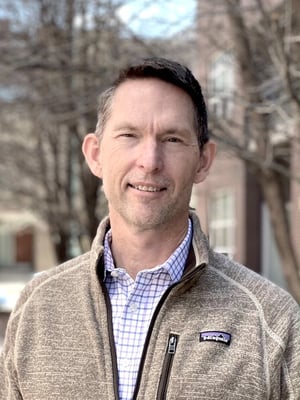 TOUCH
Shawn Davison
Managing Partner
Shawn's been building software technology companies, and architecting software used by millions around the world, for more than 25 years. His specialty is product design and delivery, and he's passionate about creating visionary solutions, building outstanding teams, and delivering transformative user experiences that ultimately improve the quality of life.
Shawn is fluent in both business and technology. His deep experience includes serving as CTO, leading digital R&D, and co-founding successful companies – all of which continues to influence his drive to innovate every day for DevIQ customers.
Shawn Davison
Managing Partner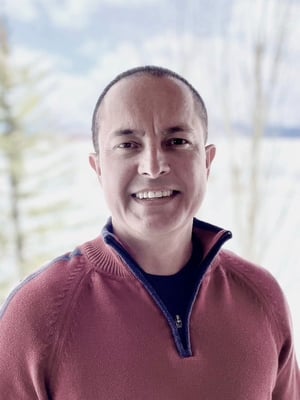 TOUCH
Denton Crofts
Managing Partner
Denton is passionate about building relationships with people, especially DevIQ customers, partners, and employees. A seasoned entrepreneur and sales leader for more than 25 years, he has a keen interest in understanding our customers, evaluating their business needs, and putting smart solutions together.
Denton loves challenging our team to create, implement, and refine new tools and processes that enable continuous growth – and works hard to ensure that DevIQ's success is shared across the board, especially with our customers.
Denton Crofts
Managing Partner
TOUCH
Don Kasica
Managing Partner
Don leads our business with a genuine commitment to the success of DevIQ customers and employees. Over decades, he's founded, grown, and advised technology and management consulting firms – helping countless organizations, teams, and individuals achieve their best outcomes. An experienced entrepreneur, Don grew his own consulting startup to 200 employees and $22M in revenue before being acquired.
At DevIQ, Don continues to build talented teams, set up people and processes for success, integrate organizational values with technical excellence, and ultimately ensure our customers' success.
Don Kasica
Managing Partner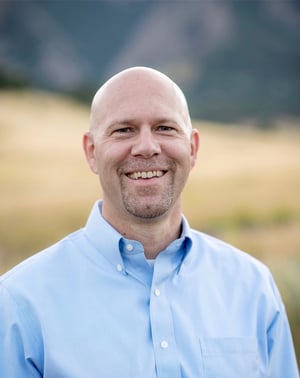 TOUCH
Jerry Colwell
Chief Delivery Officer
Jerry has helped customers achieve business and technology goals for 35 years. Before joining DevIQ, Jerry was General Manager for a leading digital transformation consultancy – responsible for financial P&L, sales, marketing, solution delivery, and organizational development. He has also held a variety of customer-focused project delivery roles, including solution architect, functional architect, project manager, scrum master, and delivery lead.

At DevIQ, Jerry leverages his experiences to help grow our delivery capabilities and ensure project, team, and customer success.

Jerry Colwell
Chief Delivery Officer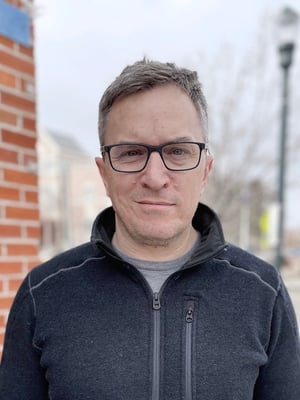 TOUCH
Eric Brown
Microsoft Practice Lead
Eric focuses on bringing cost-effective, business-enabling technology to our customers. With more than 20 years of consulting experience, he's passionate about leveraging practical and analytical skillsets to help customers accomplish project and business goals. Eric's successful Microsoft consultancy was acquired by DevIQ in 2020 after a decade of growth, bringing predictable best practices for Microsoft – along with great employees and clients. He's especially sympathetic to the needs of business owners and leaders.

Eric earns trust and cultivates long-term successful relationships with DevIQ customers by serving their best interests with technical and management excellence.
Eric Brown
Microsoft Practice Lead
"I've worked with them for over four years, across two diverse projects, and have seen them consistently add value at every step along the way. From QA to data science – DevIQ attracts individuals you want to work with and who get the job done."
"We knew from the beginning DevIQ was different. They are able to jump in and add value immediately at any stage of your project. They are never short sided in their recommendations, they are always positioning your company for the future. Shawn and the team are our go-to development Partner."
"First and foremost, DevIQ is in the people business. We care about our internal team, our clients, and end users alike ­– and it's huge to see the value placed on teamwork and serving our clients lived out daily."
"We relied heavily upon DevIQ's turn-key development team. They learned and tackled a completely new technical topic and have proven their ability to design technical software to meet the business needs of our clients."
"Every problem has a solution – and we're never afraid to dive headfirst into the unknown. Problems are owned by the entire team which creates an environment of utmost transparency and support."
"They listen to a requirement, help devise a solution, communicate through the development, and then overdeliver. In addition, everyone at DevIQ is genuinely pleasant to work with."
"Our clients are passionate about what they do and the problems they are looking to solve, inspiring our teams to feel like an extension of their business, rather than just a partner."
"We relied heavily upon DevIQ's turn-key development team. They learned and tackled a completely new technical topic and have proven their ability to design technical software to meet the business needs of our clients."