The Influence Board (TIB) is a web platform that matches busy executives with vendors trying to reach them, solving the problem of cold calling – all while raising money for charity. DevIQ partnered with TIB to redefine the model, design the User Experience, and build the platform.
Challenge
Cold calling is time consuming, costly, and inefficient.
For vendors – finding a way to cut through the noise and get the attention needed.
For executives – a way to intelligently filter vendor requests for relevancy.

Solution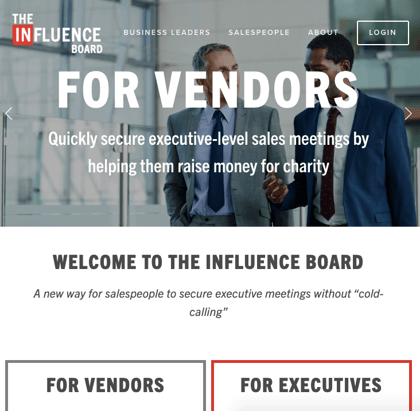 After several past approaches, TIB found in DevIQ a partner that dug deeper and questioned the very foundations of the platform. DevIQ conducted a thorough breakdown and understanding of the context, the stakeholders, and the user journeys through our design process. This proved incredibly valuable for TIB, who shifted the entire business proposition and made key adjustments to the way the system would work.
Once these key opportunities were identified, the regular DevIQ process continued with:
Inception – persona & user stories, UI/UX design, wireframes, mockups.
Construction – rapid prototyping and agile development.
Transition – rollout, production support, continuous improvement and delivery.


Key Features
Completely custom built cloud platform.
Carefully designed onboarding experiences for multiple types of user personas.
Core functionality to send, receive, and manage "bold claims", which are business pitches with a twist.
Payments and transactions.
Security and privacy.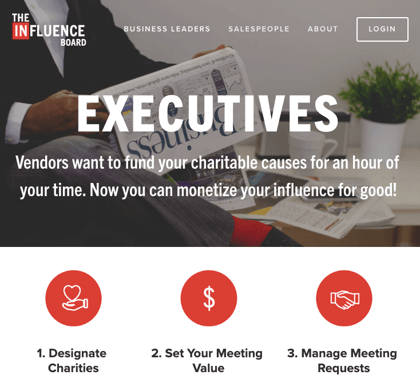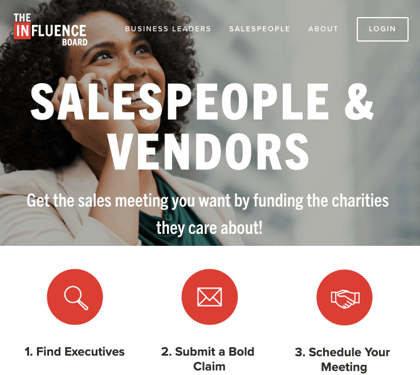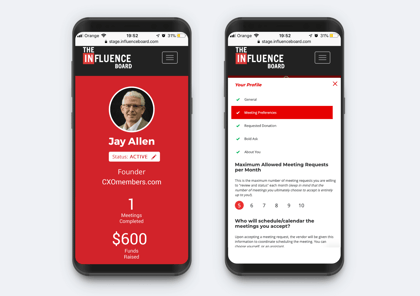 Technologies
Some of the technology expertise used in this project include:
PayPal BrainTree
AWS
DevIQ Blueprint
Result
The Influence Board platform has been live since 2018 and has become more important and useful than ever in 2020 since in-person business meetings and networking has been reduced and not recommended. It has seen an increased demand and become instrumental for allowing digital business.
Jay Allen, founder of The Influence Board, talks about

his experience working with us: